In late 2016 I directed NERVE's entry to the UAE market, with one conference in Abu Dhabi and two conferences in Dubai, speaking at two of them and taking two awards and a lot of attention with us back to Denmark.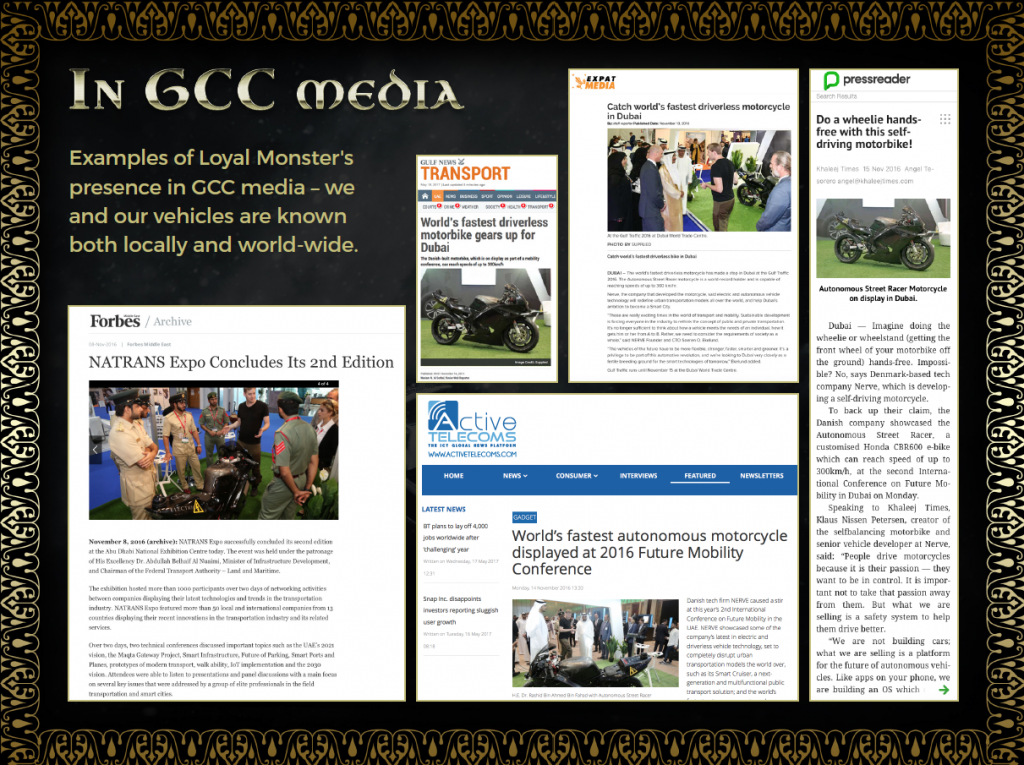 Both the Public Cruiser and Loyal Monster self-driving vehicles were presented at the Natrans EXPO 2016, Future Mobility 2016 and Gulf Traffic 2016 conferences, the biggest traffic and automotive conferences in the United Arabian Emirates (UAE) – here is a good article from Gulf Traffic, and here is the official press release in the MENA Herald from Future Mobility.
We brought home two awards, the UAE Smart Mobility Award for Best Overall Technology Deployment and Policy Development…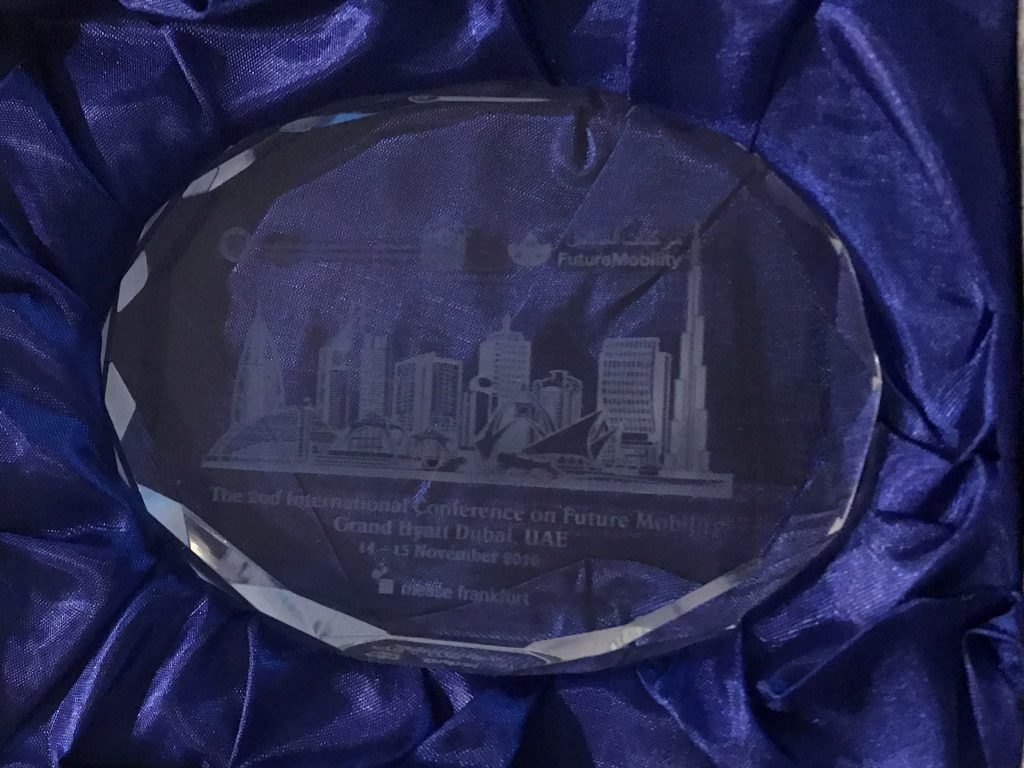 …and the Innovation Week 2016 Award from Emirates Standardization and Metrology Authority (ESMA):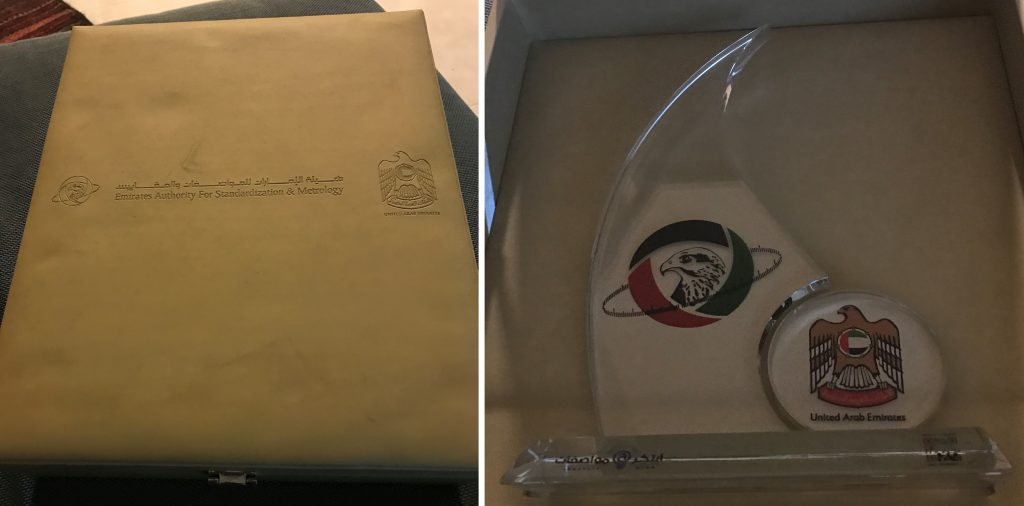 At The 2nd International Conference on Future Mobility I held the following (sadly quickly improvised, since we did not initially expect being chosen to speak) talk:
(The presentation can be downloaded here.)
A similar self-driving motorcycle has now also been revealed by BMW – sadly won't go into production at the moment:
Images are copyright of Mobility And Energy Group ApS.