In 2009 I was head of the development and production of the EV200, primarily for COP15 – a four seat electric SUV with 200 km range, based on the Nissan Qashqai. Parts of the design and software has later been used in numerous other electric cars.
We demonstrated the vehicles' capabilities and our service ability by having a pair of adventurers – Nina Rasmussen and Hjalte Tin – literally drive the car around the world. Our EV200 is at time of writing still the only electric car to have done this feat!
2010-2011 the car named Green drove from Denmark through Russia to EXPO2010 in China, coast-to-coast over USA (passing Detroit Motorshow 2011) and back home over Europe.
The trip is fully mapped and documented on the Moto Mundo Electric World Tour blog, and in the book (in Danish) – with highlights shown below (and recently CleanTechnica wrote about the trip and the car's current home).
Below: Starting out easy, visiting EV-friendly Norway.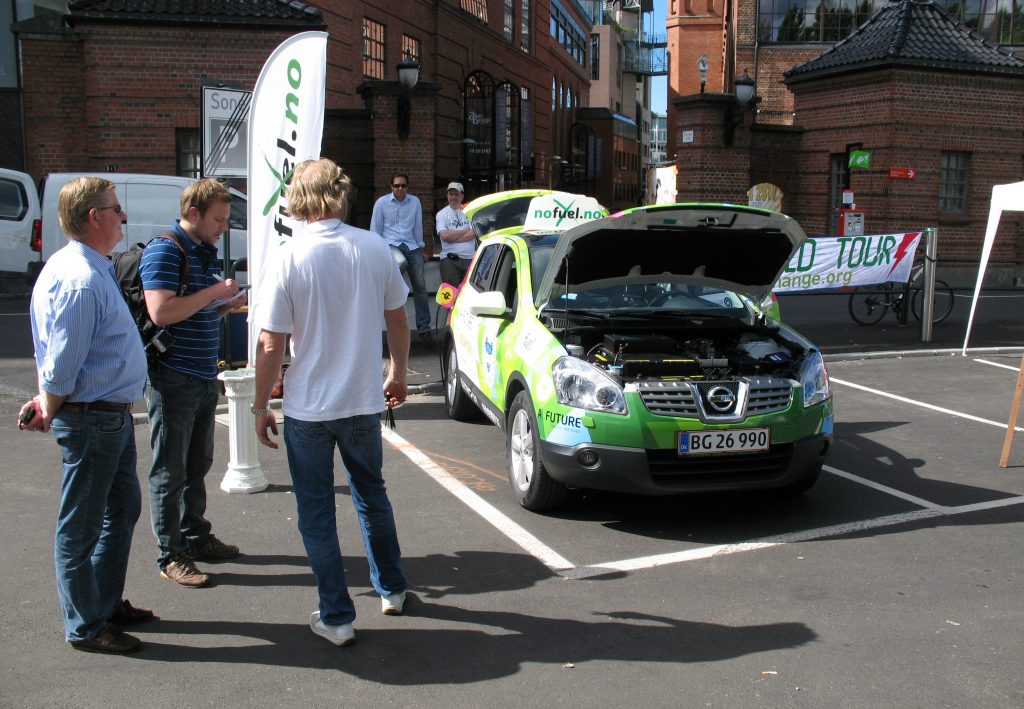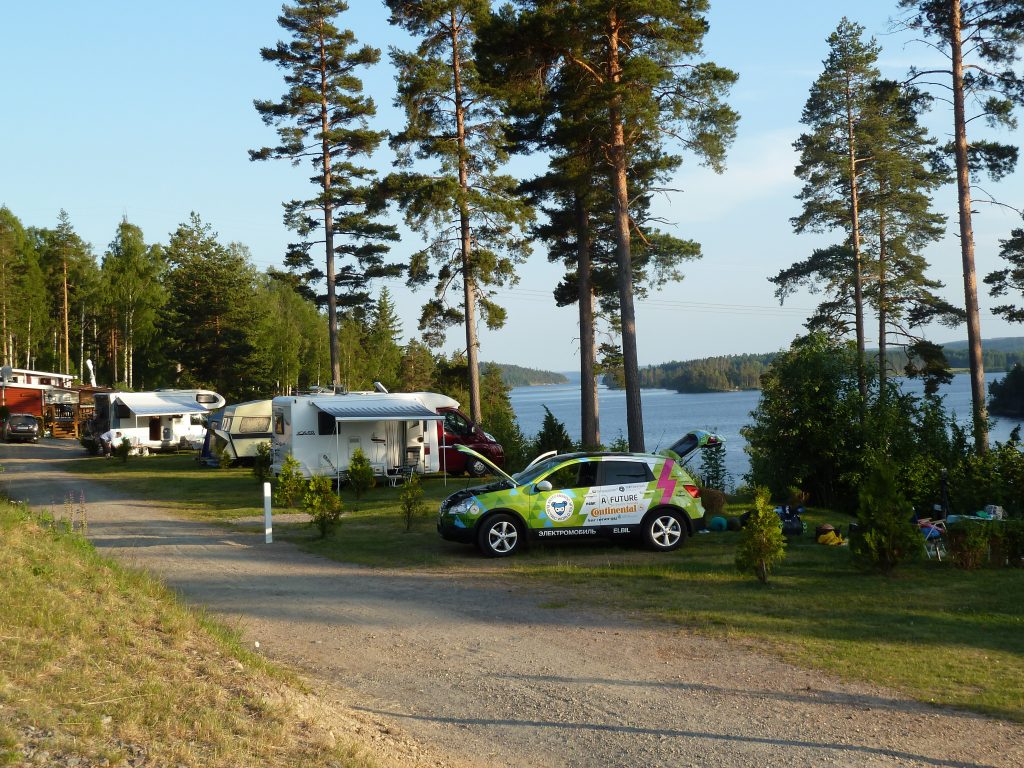 Above: A peaceful sleep-over in Sweden.
Below: Much interest from Nissan when passing Estonia!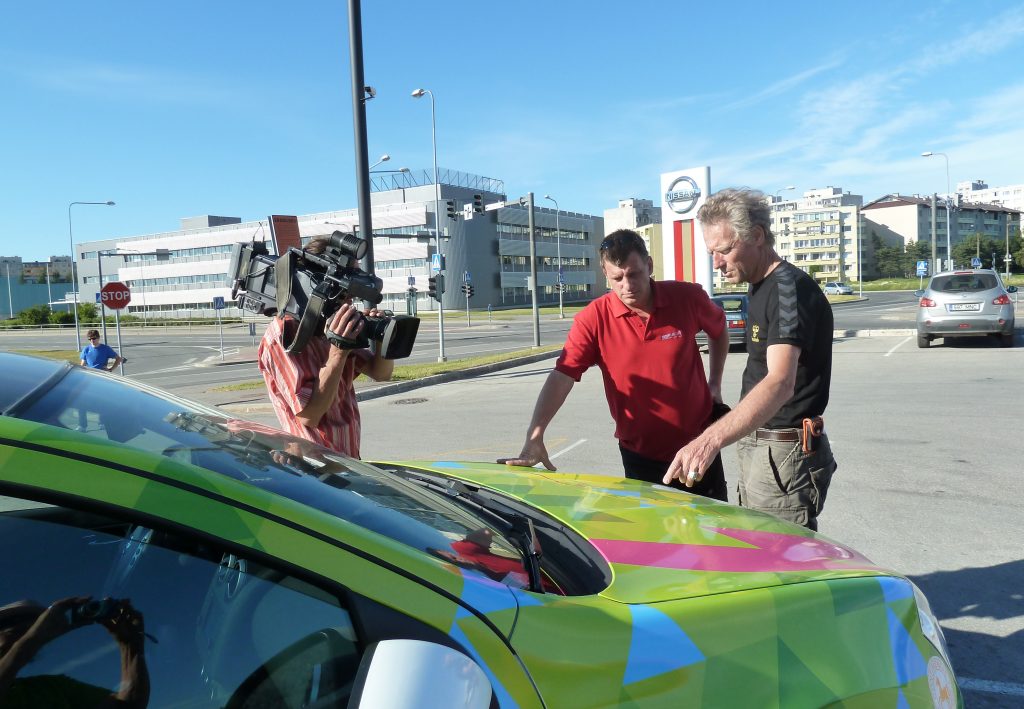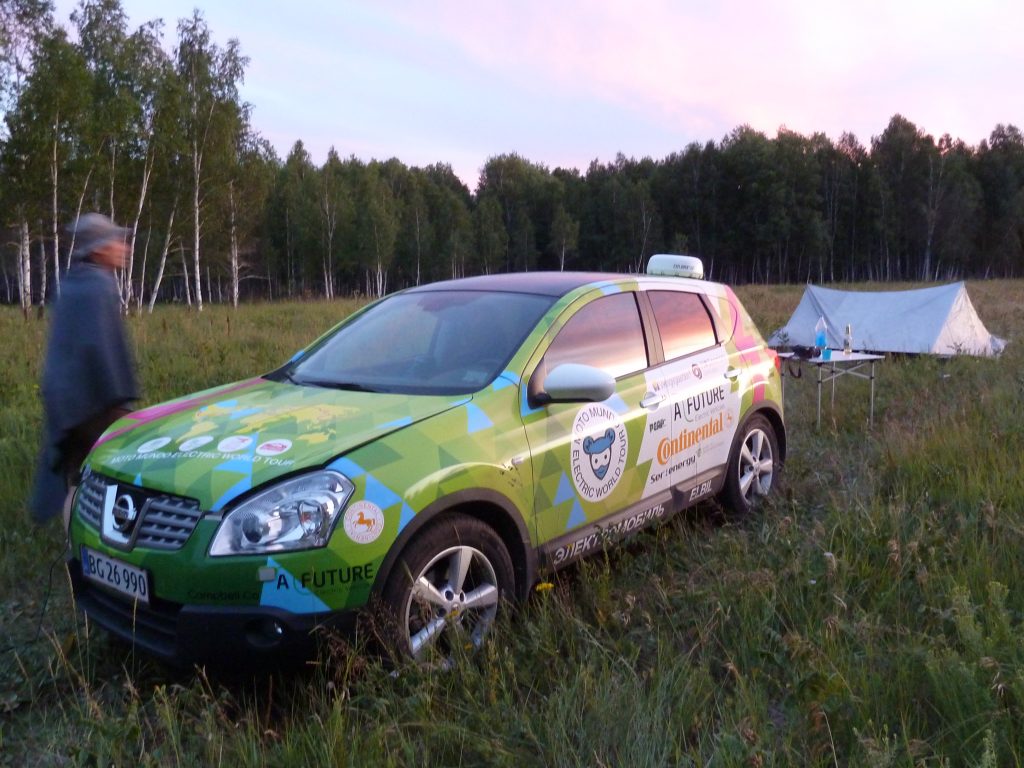 Above: Crossing through Siberia in the warm months.
Below: In Russia with Kremlin in the background, 2010.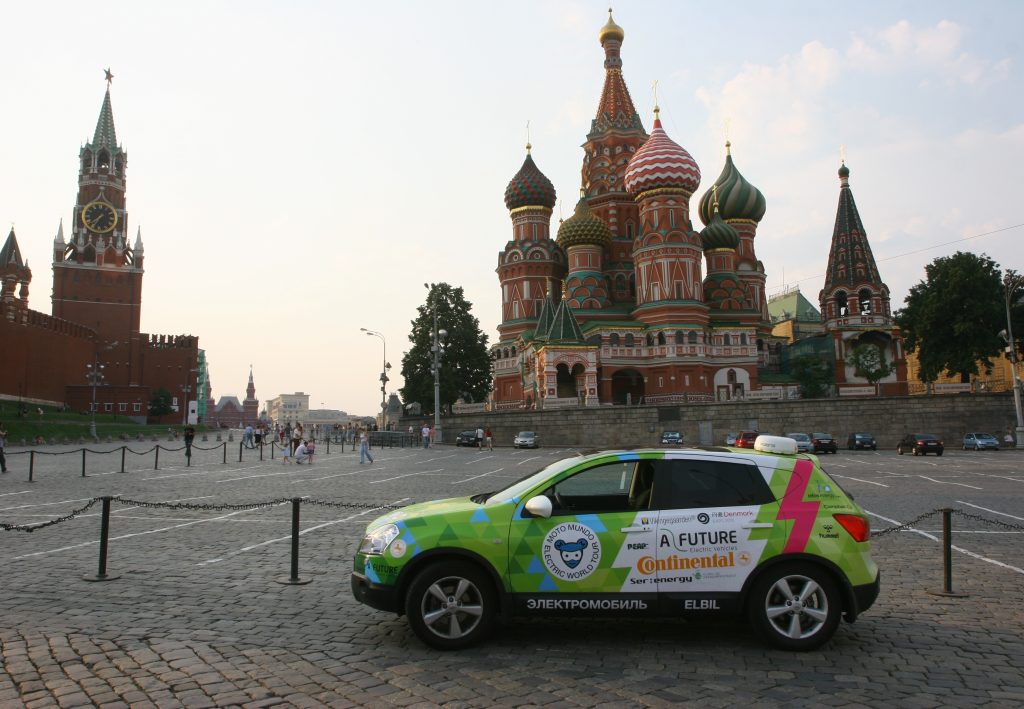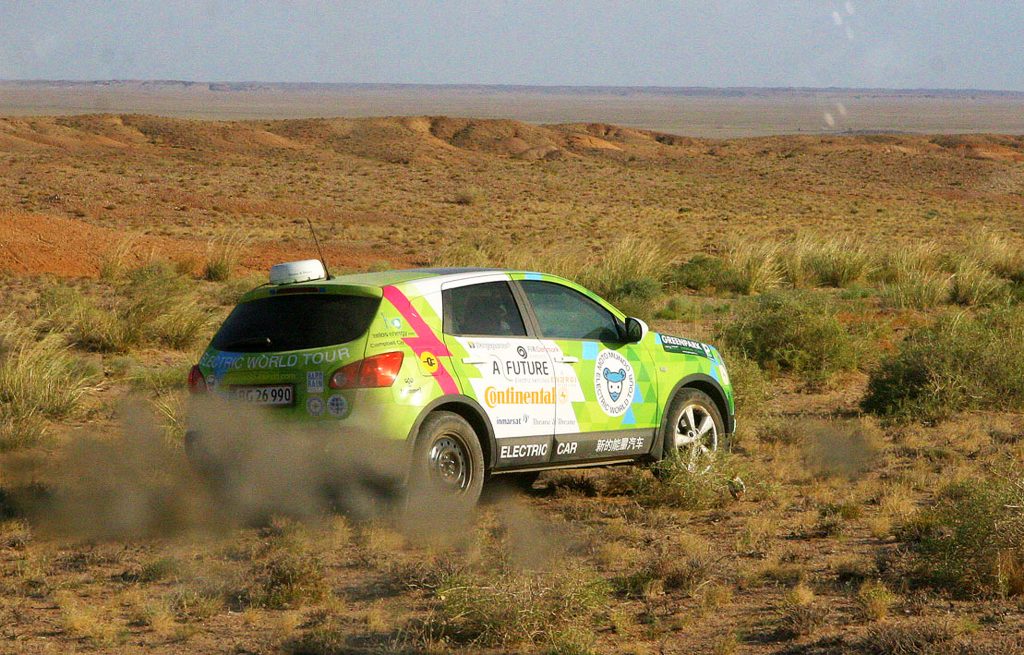 Above: Now-famous shot of 'Green', the AFUTURE Qashqai EV200, crossing the Gobi Dessert, as first EV ever.
Below: A generator was needed through the almost deserted 2000 km stretch of gravel, sharp rocks and little food.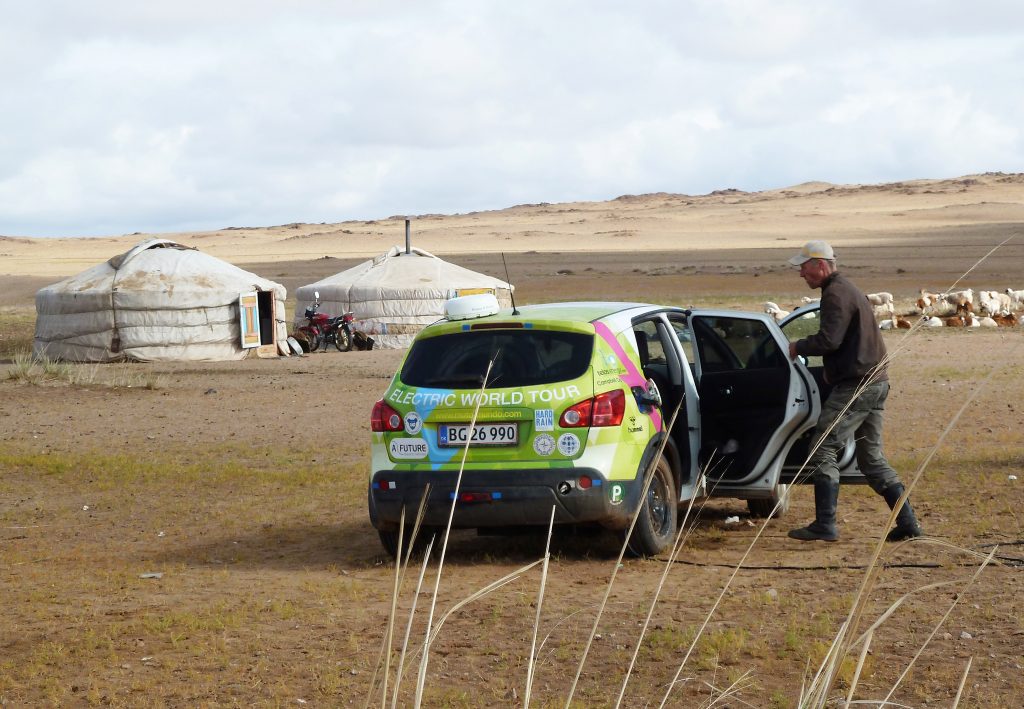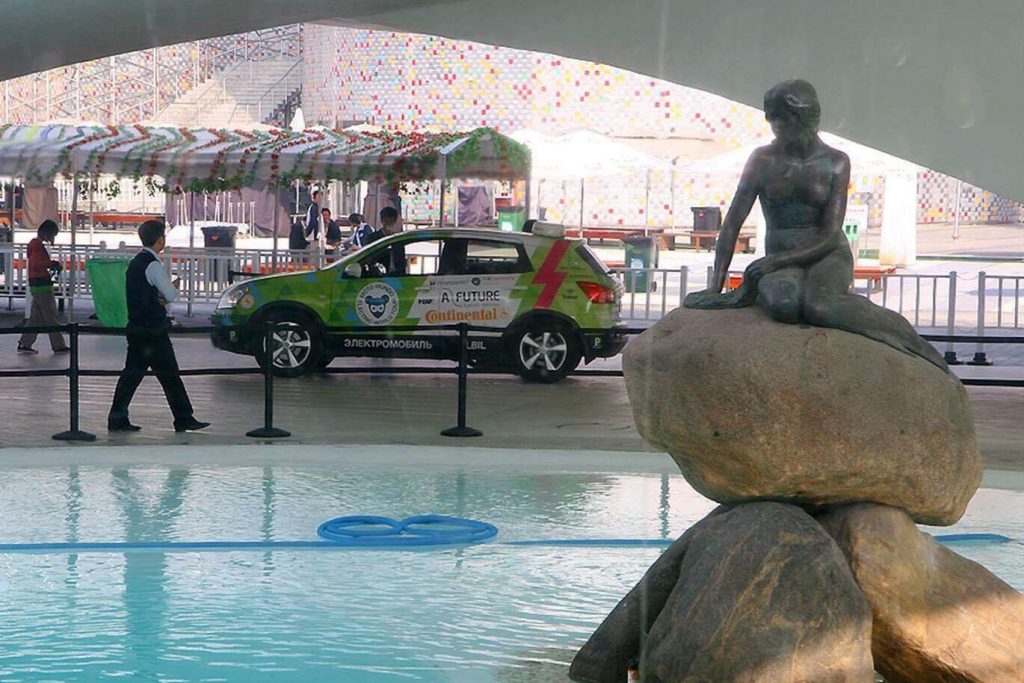 Above: Together with the Little Mermaid at EXPO2010.
Below: Almost too much interest in the car in China!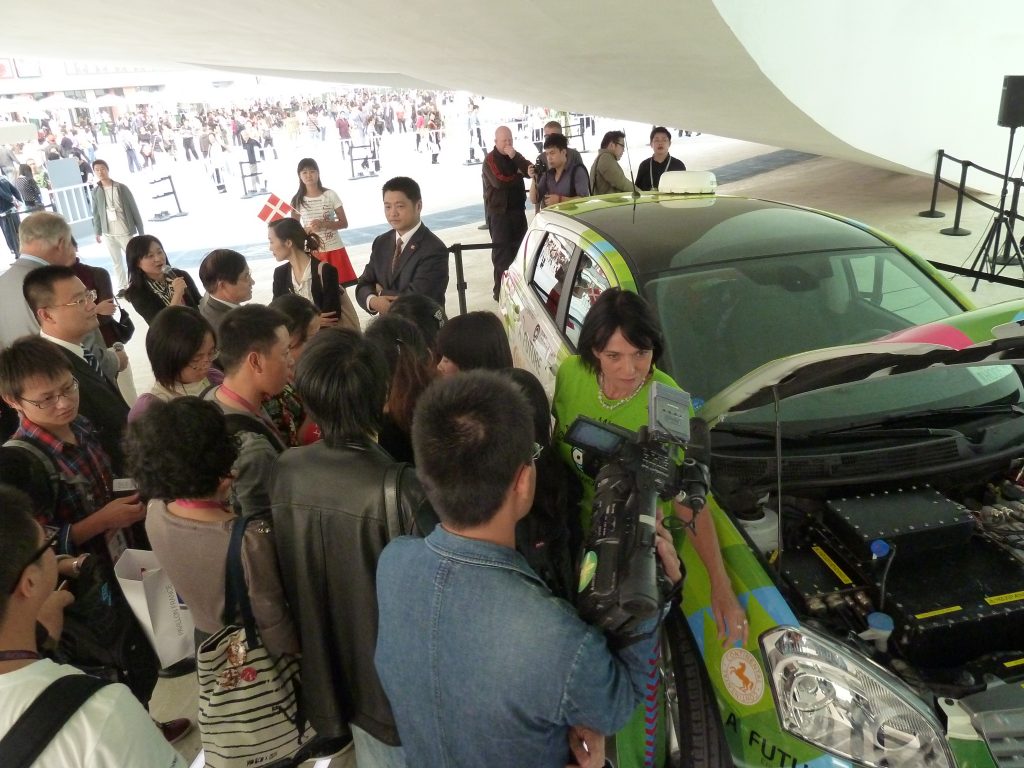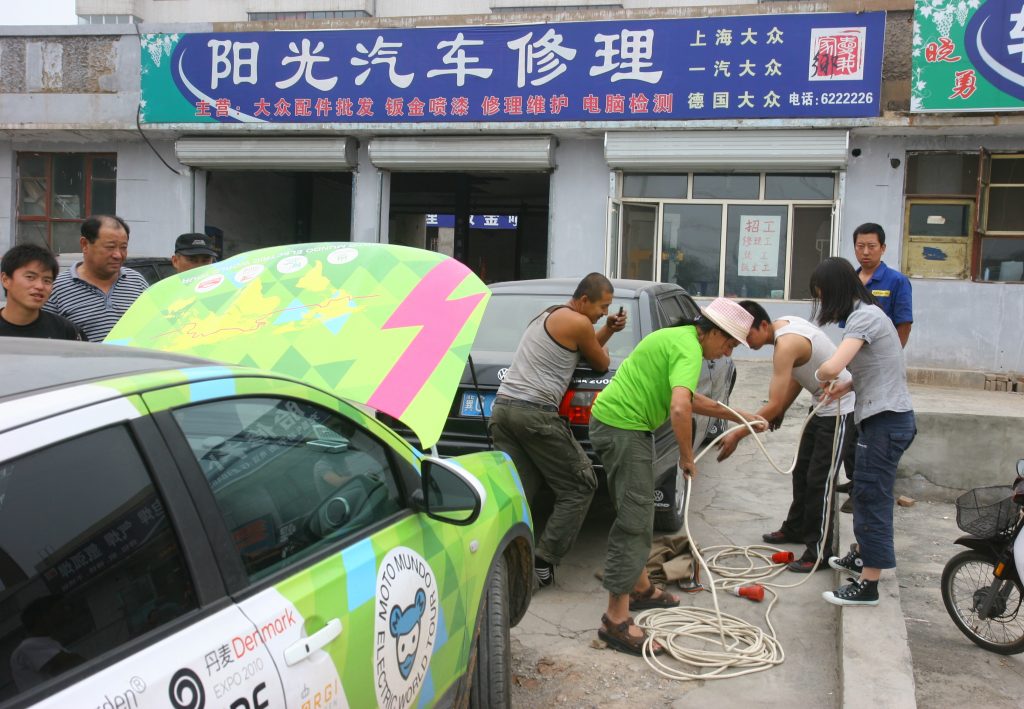 Above: Much 'fun' getting a proper charge in China.
Below: A hard trek through the United States of snow!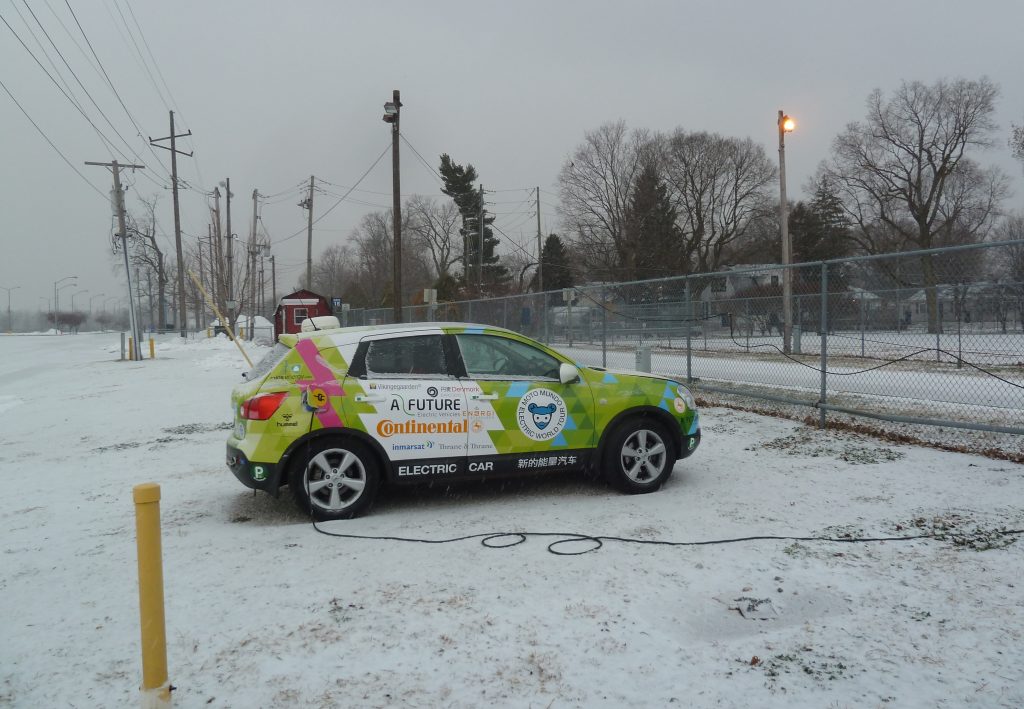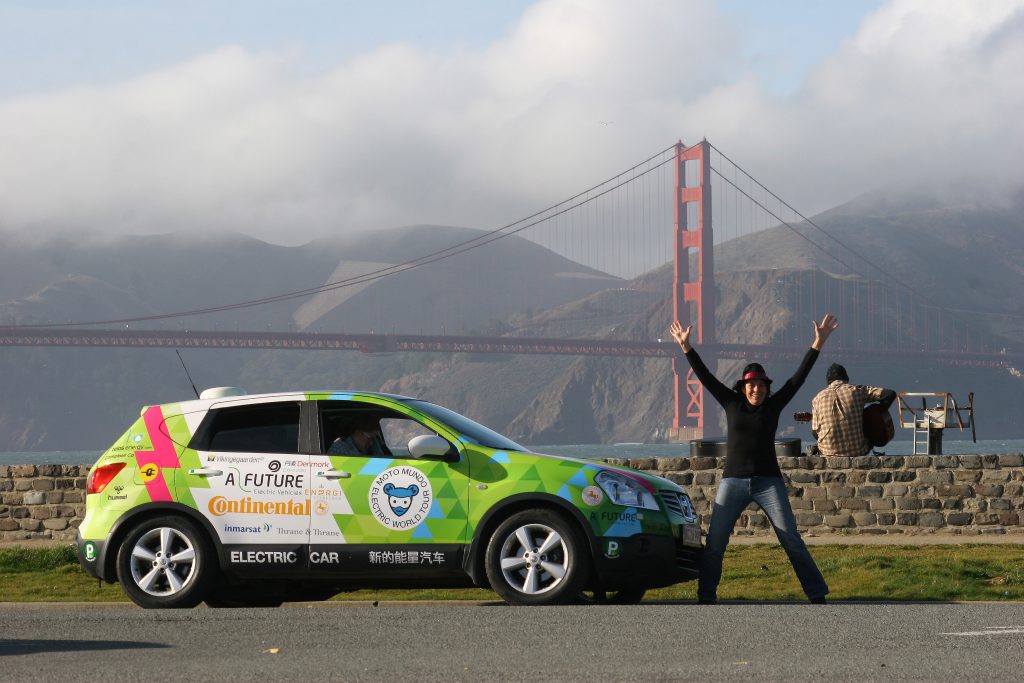 Above: 'Green' and Nina at the Golden Gate Bridge.
Below: Partaking in the 2011 Monte Carlo Rallye.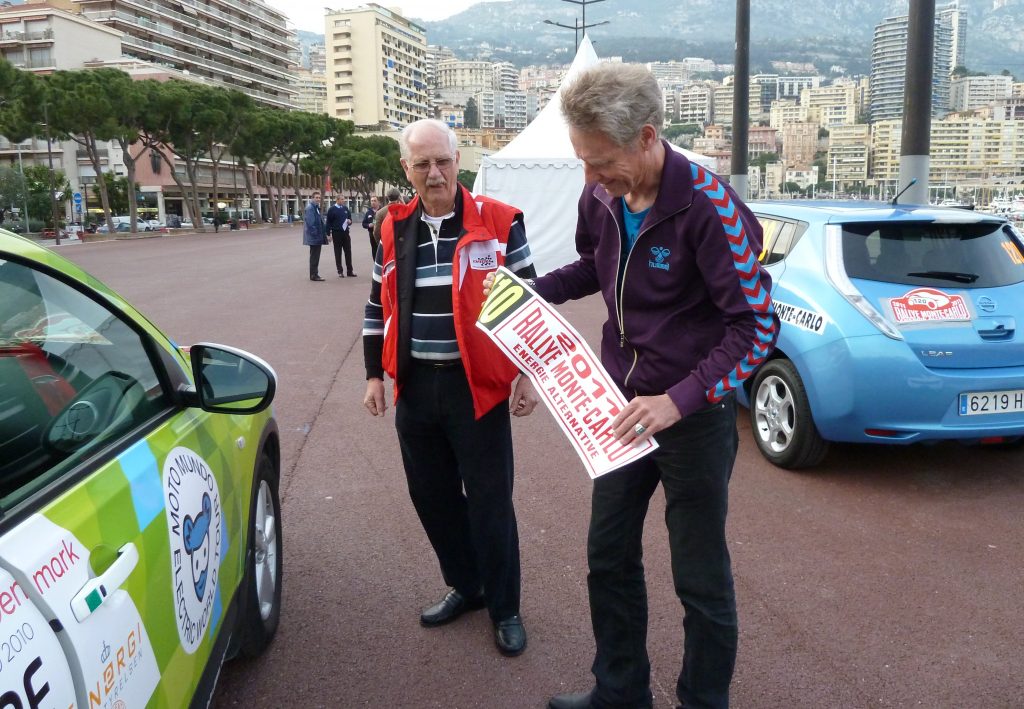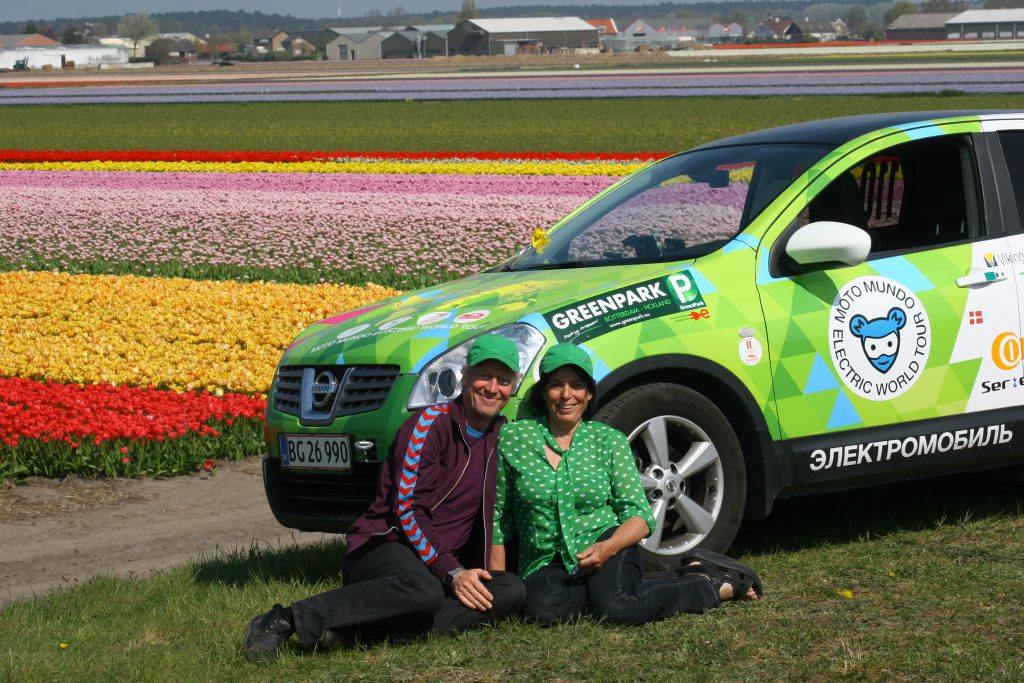 Above: Hjalte and Nina besides 'Green'.
Below: Back home in Moerke, near Aarhus in Denmark.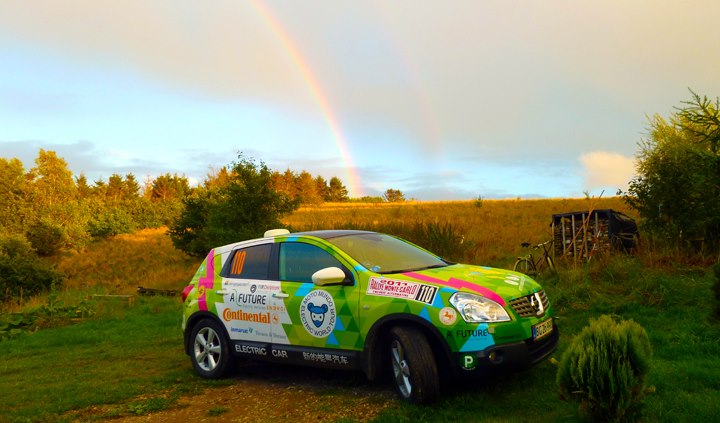 Below: "The electric car which I headed the development of in 2008-9 with good people such as Søren Beck, and which Nina and Hjalte drove all around the globe to set the world record 2010-11 in front of Tesla. Now exhibited at the National Museum of Denmark, after minor but important service by Klaus Nissen".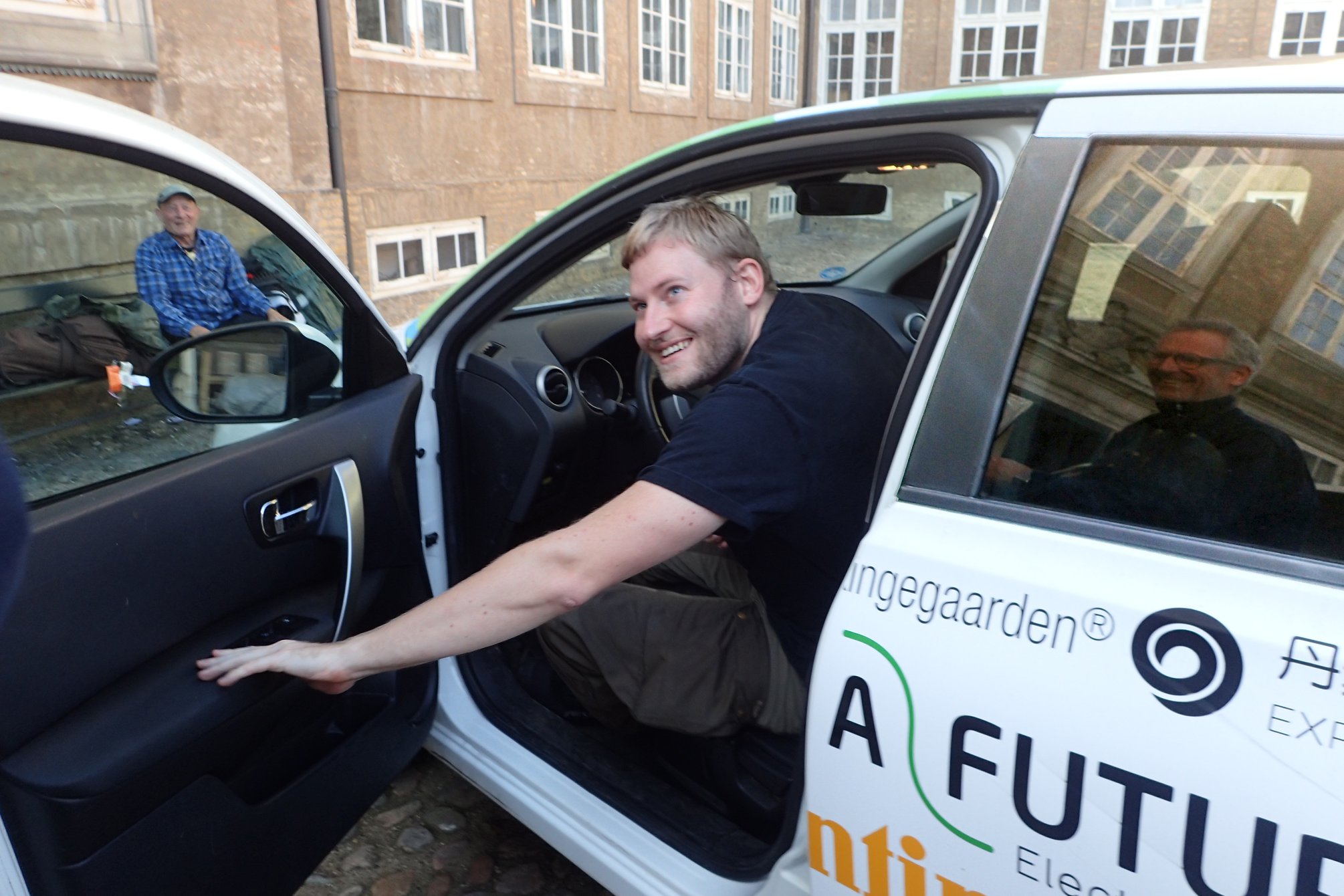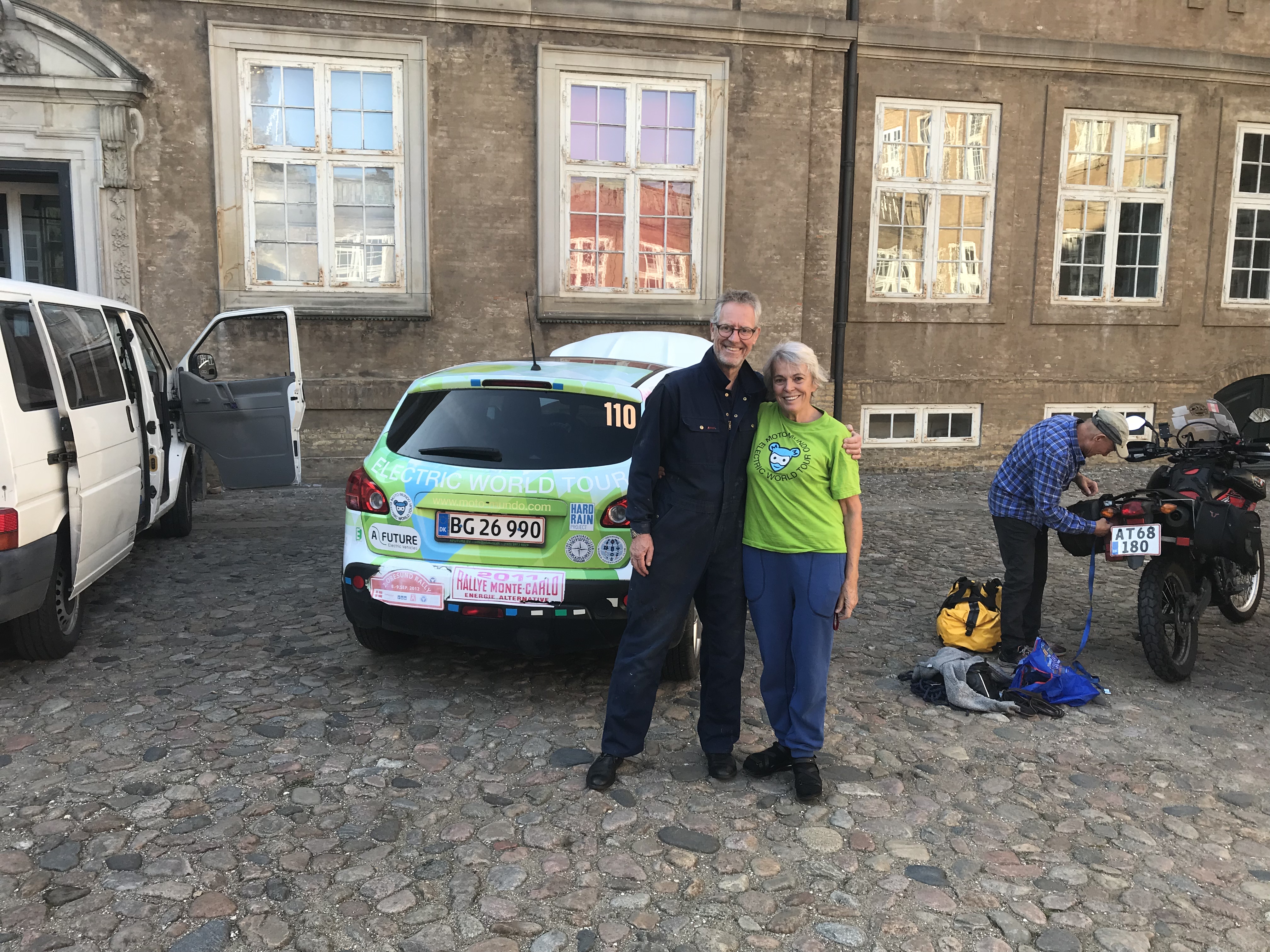 After having been driven some 100,000 km more by Nina and Hjalte, Green has now finally received its place among Danish historical technical artefacts at Danmarks Tekniske Museum / Danish Museum of Science & Technology. Thank you to all who made this possible: