Since 2004 at DARPA I have studied self-driving / autonomous vehicles, and in 2013-2016 my crew and I designed the 'ultimate' self-driving vehicle concept for public use based on all available data; the Public Cruiser – a vehicle hailed by smart phone, transporting anyone as if on 1st class in an airplane, able to handle both logistic, maintenance and military defensive tasks in society, and with a long term cost far below current public transport. High top speed and off-road ability.
An older specification can be seen here: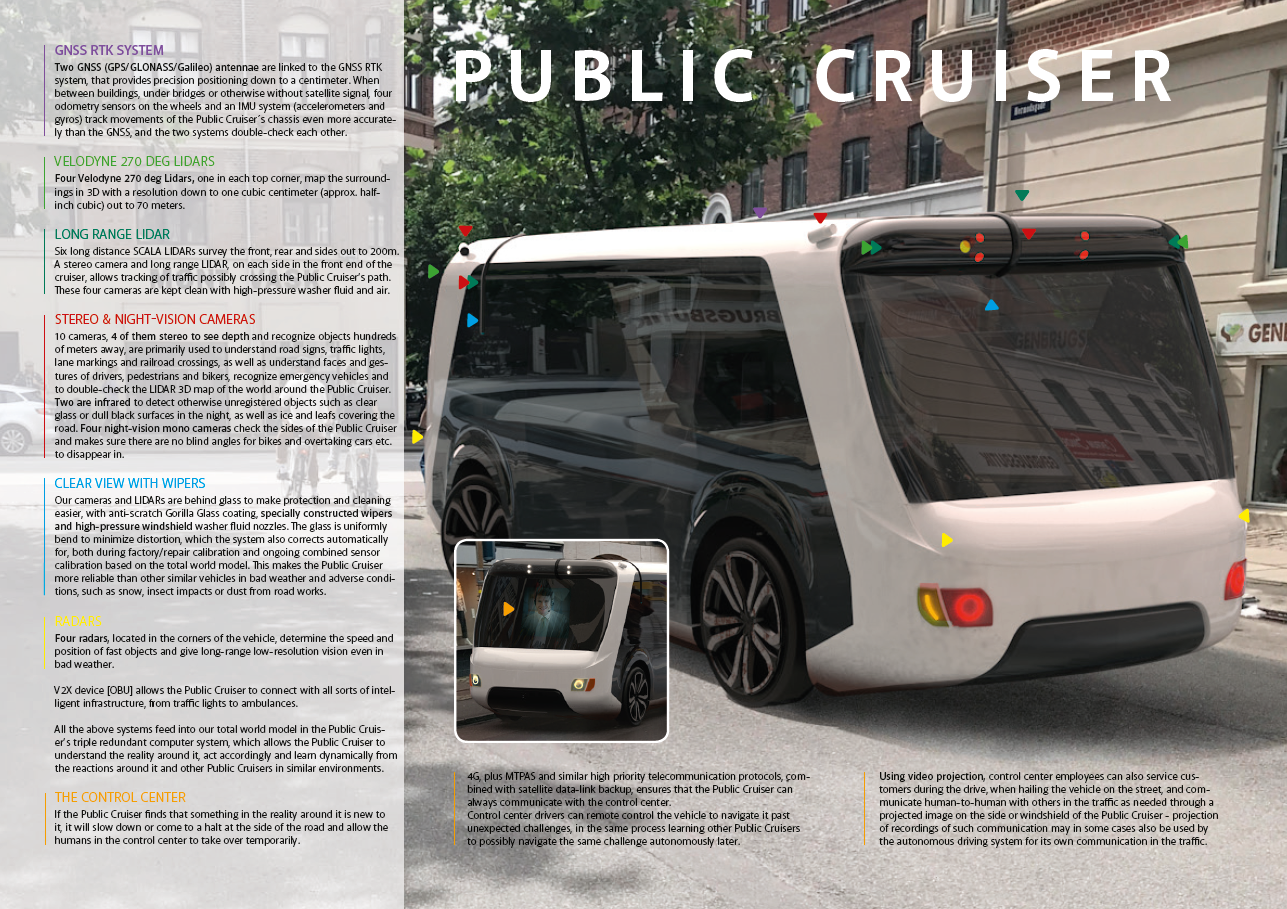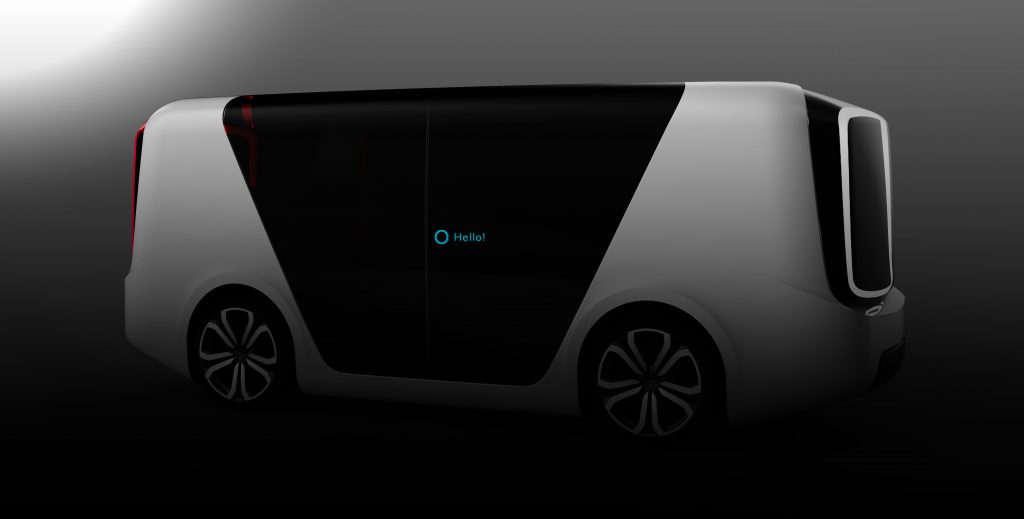 The Public Cruisers are equipped with 'cobot' arms – cooperative robot arms  (here shown with the UR10) – for servicing passengers, maintaining the vehicle and adding flexibility in general – a control center with expertly trained human supporters help the autonomous vehicles in troublesome situations and can take direct control of the robot arms through our EEG robot-control equipment also developed for handicapped: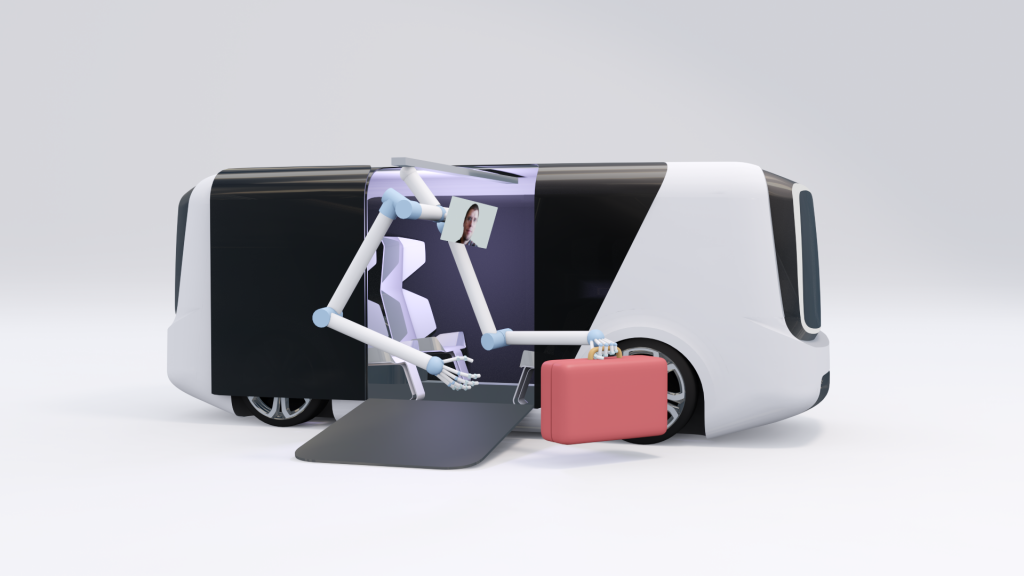 Safety is an integral part of the design, with the self-driving technology itself being far more safe than human chauffeurs in general, all-cabin airbags shielding passengers from both impact and fragments from a vehicle hitting the Public Cruiser, and active safety technology deploy massive collision zones in the split-seconds before an impact and reducing the effect on everybody involved: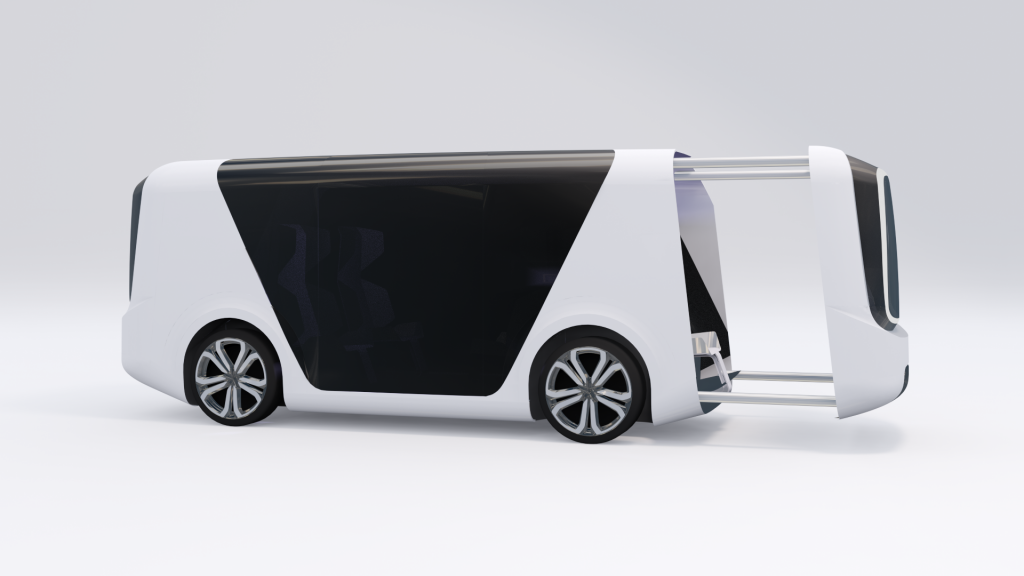 When not transporting passengers, the public cruisers can transport goods and do maintenance in society, from rather obvious tasks such as cleaning streets or each other, to using the robot arms to fix public equipment, remove graffiti or even do more advanced tasks such as road works: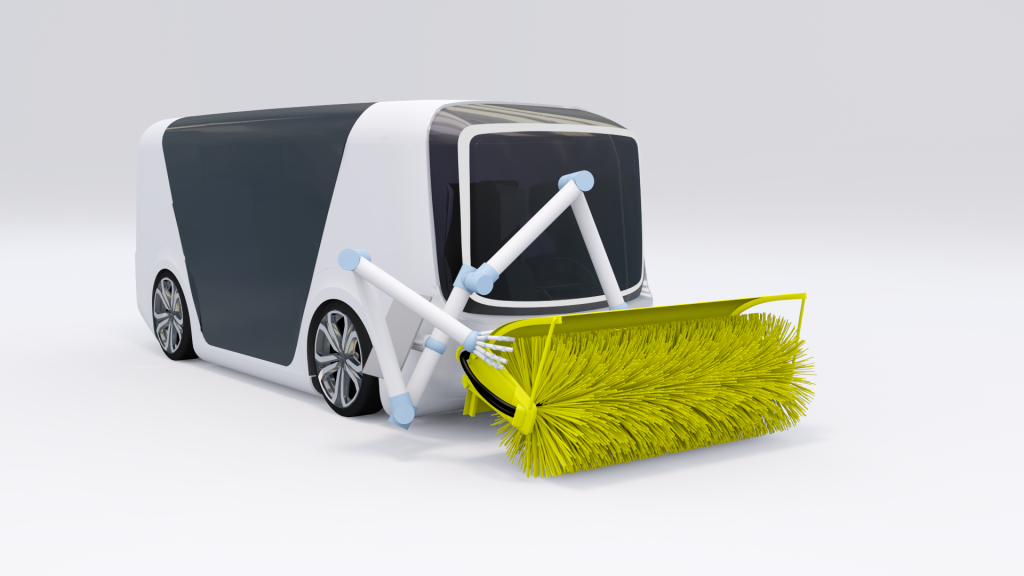 With their autonomy and in great numbers as universal public transport, Public Cruisers will also be able to form a very effective civil defense for a nation, in force hampering enemy movements and probably rendering normal invasion impossible due to the relatively low costs of a public cruiser compared to the harm it can do to attackers. The control centers will be heavily fortified and guarded against terrorism etc. in any case, so are able to withstand military attacks to take them out: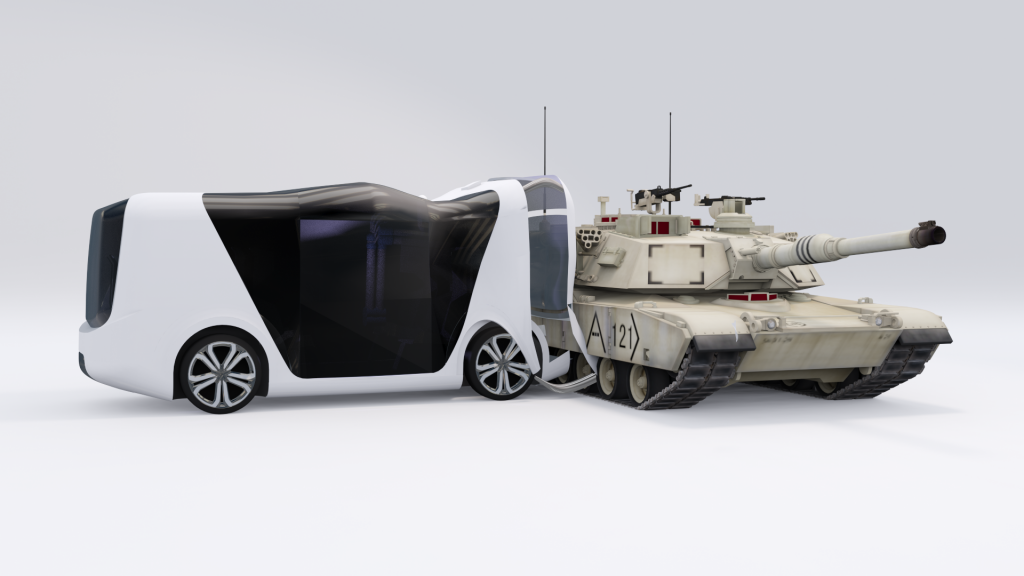 The Public Cruiser was part of our stand at the 2016 conferences in Abu Dhabi and Dubai, where it also won us two awards – more about that here (link).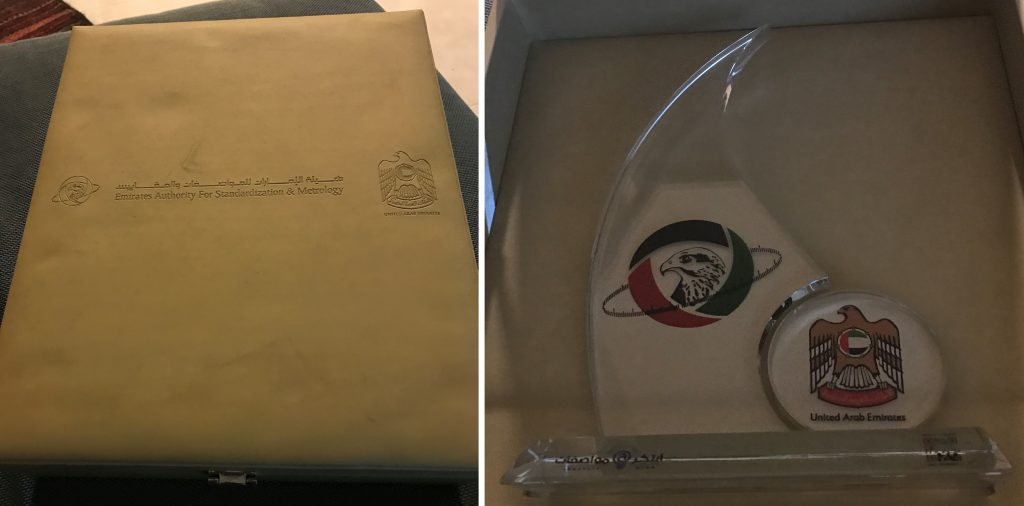 Today in late 2017 we begin to see Public Cruiser-like vehicles such as the NAVYA Autonomous Cab enter the commercial markets – you can see the details of customer use and self-driving suite in the PDF brochure here:

The VW Sedric (announced 3 months after the Public Cruiser was shown in Abu Dhabi) is probably the closest OEM design, although the finer points incl. robot arms and active safety will probably not be commonly seen from others before 2021 or later:
Images are copyright of Mobility And Energy Group ApS.
UPDATE: It is late 2018, and now we see the robot arm beginning to come into play: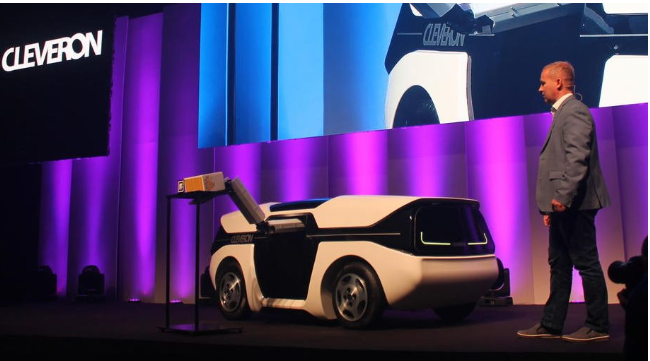 Image source: Event Trick / Cleveron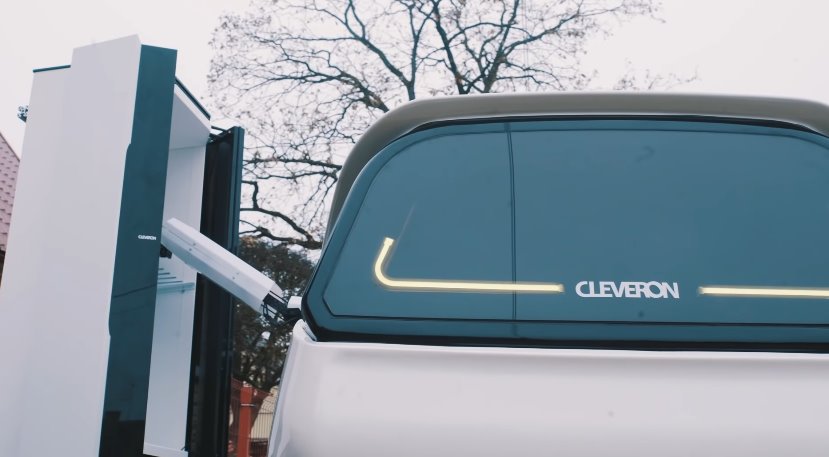 Image source: Event Trick / Cleveron